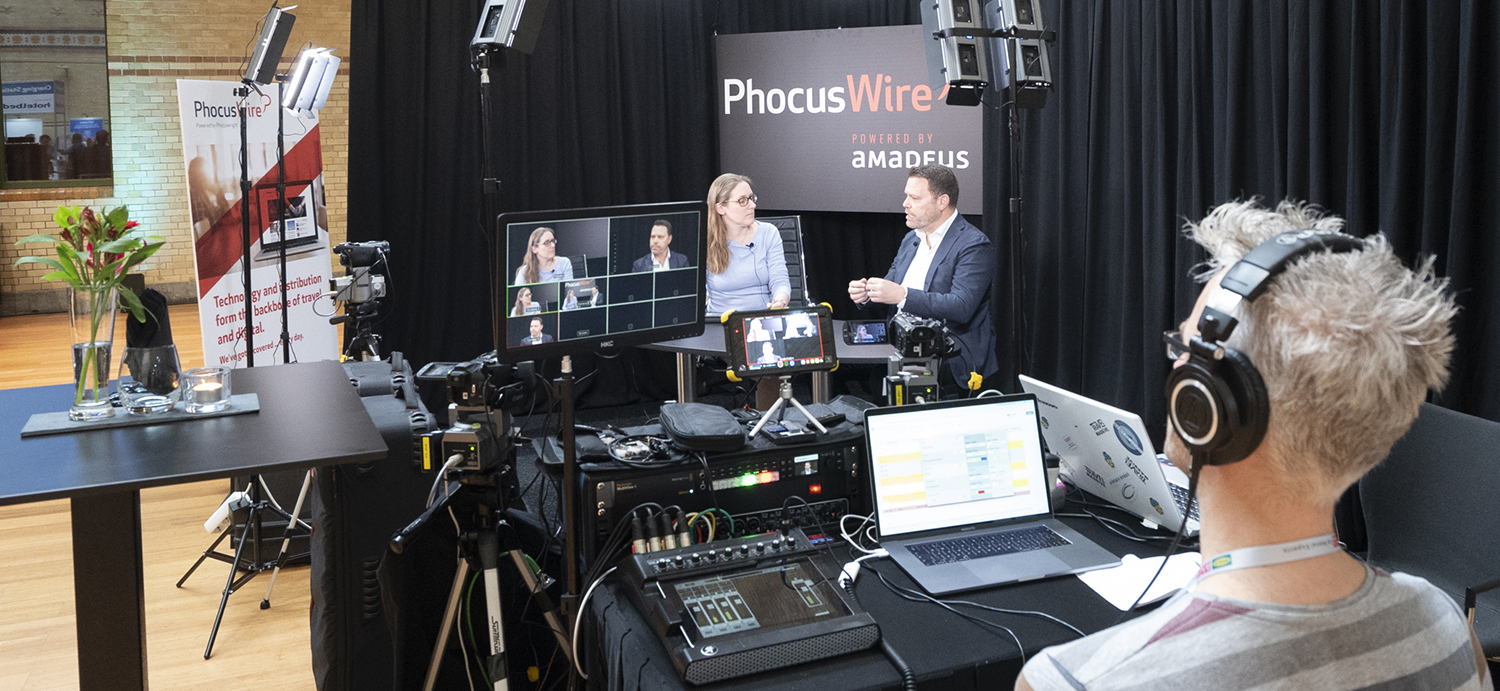 Conferences are usually about more than just keynotes. Attendees, buyers, sellers, industry leaders... So many interesting people in one place! We developed a pop-up studio which allows you to sit down and talk with all of them. We'll record and/or live stream the talks, allowing you te generate as much content as you can handle!
Of course, the studio is not just for conferences and trade-shows. It's perfect for any kind of (business related) content creation. And the studio can be built just about everywhere. To give you an idea: besides trade shows in Amsterdam, London, Los Angeles and Miami, we also set it up it at the UNHCR offices in The Hague, and a vehicle bay of the Dutch Police!
Interested in our pop-up studio? Check our portfolio or get in touch!