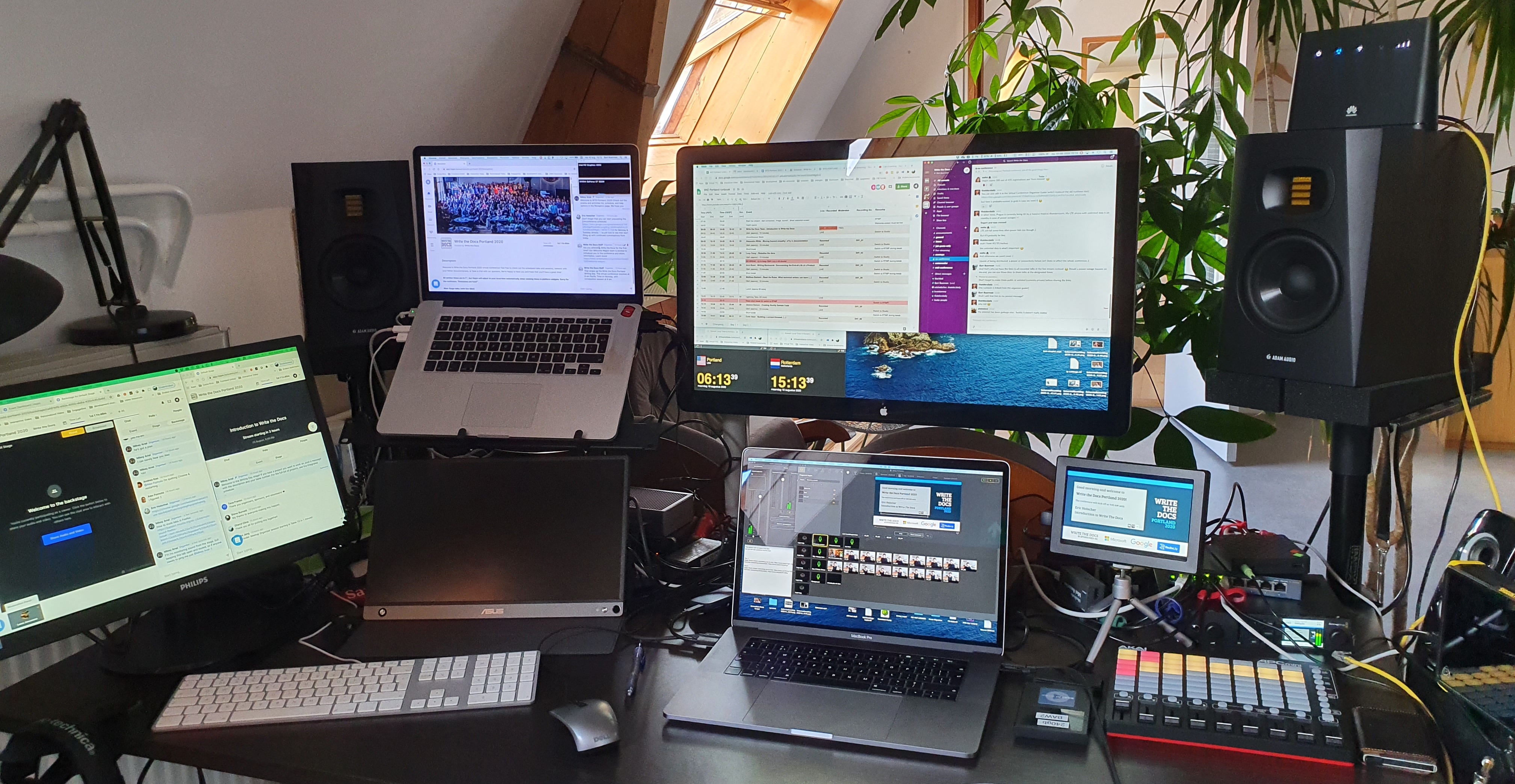 Since many events have gone virtual, live streaming content is more important than ever. Bart at work has many years of experience streaming keynotes and other content from in-person events.
We now use that experience to create a smooth experience for attendees at virtual events. Mixing pre-recorded content with live sessions, info-screens, interstitials, announcements, etc., we take care of the full broadcast. This ensures you as an organizer don't have to worry about the video part at all!
For example, we teamed up with Write the Docs to produce and live stream their keynote track for their 2020 virtual conferences.
Of course, live streaming is not limited to virtual events. We can record and/or live stream all kinds of formats, from talkshows to full-blown conferences*.
Please get in touch to find out what we can do for your event!
* We are aware during the corona pandemic large gatherings may not be possible.